Scam Alert
---
There has been an increase in scams targeting Bank Islam customers via automated voice messages or phone calls informing customers of an outstanding amount that do not exist. The latest modus operandi of the scam involves callers impersonating a bank, Bank Negara, police or law enforcement agency officers.
They may even inform you that you are involved in criminal activities and instruct you to disclose your banking details such as your ATM, debit card, credit card PIN (Personal Identification Number) and IAC (Internet Authorization Code) or even ask you to transfer funds to a dedicated account number in order to avoid being prosecuted by the law.
To avoid any unauthorised access to your banking accounts, please be mindful to never reveal such information to unknown callers. You are strongly advised to stay vigilant and take the necessary precaution to protect yourself. If you have inadvertently provided your details in the past, please call us immediately at 603-2690 0900, or email us at contactcenter@bankislam.com.my. Alternatively, you may also approach our nearest branch for further assistance.
---
How to protect yourself
Be wary of unsolicited callers claiming to be bank or police officers. Bank Islam, Bank Negara Malaysia (BNM) and Polis Diraja Malaysia (PDRM) will never require your bank details.
Never reveal your personal and bank account details such as ATM/debit/credit cards numbers, PINs, IAC (Internet Authorization Code) to anyone.
Scammers may use Caller ID spoofing technology to mask their actual phone numbers and display a different number.
Call us immediately if you detect any suspicious transactions.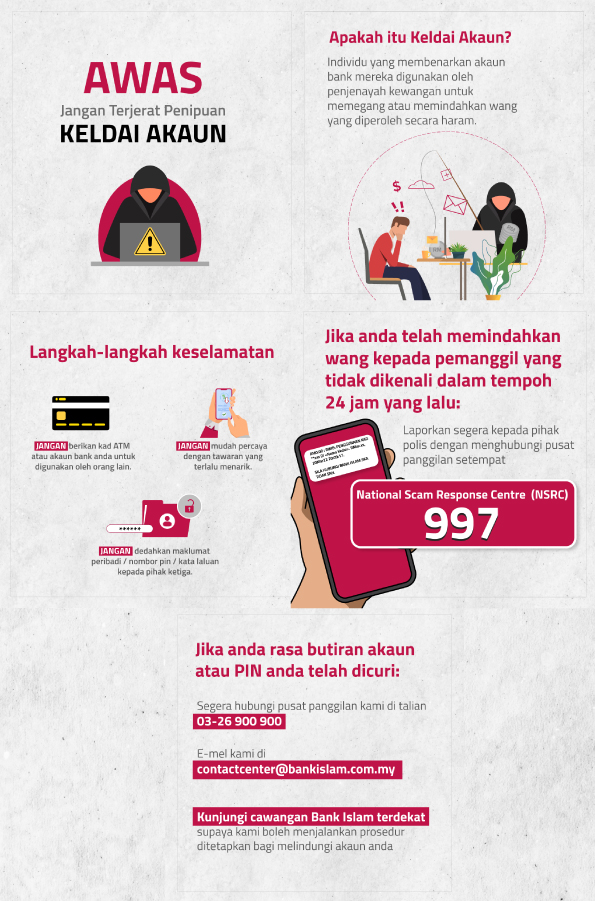 ---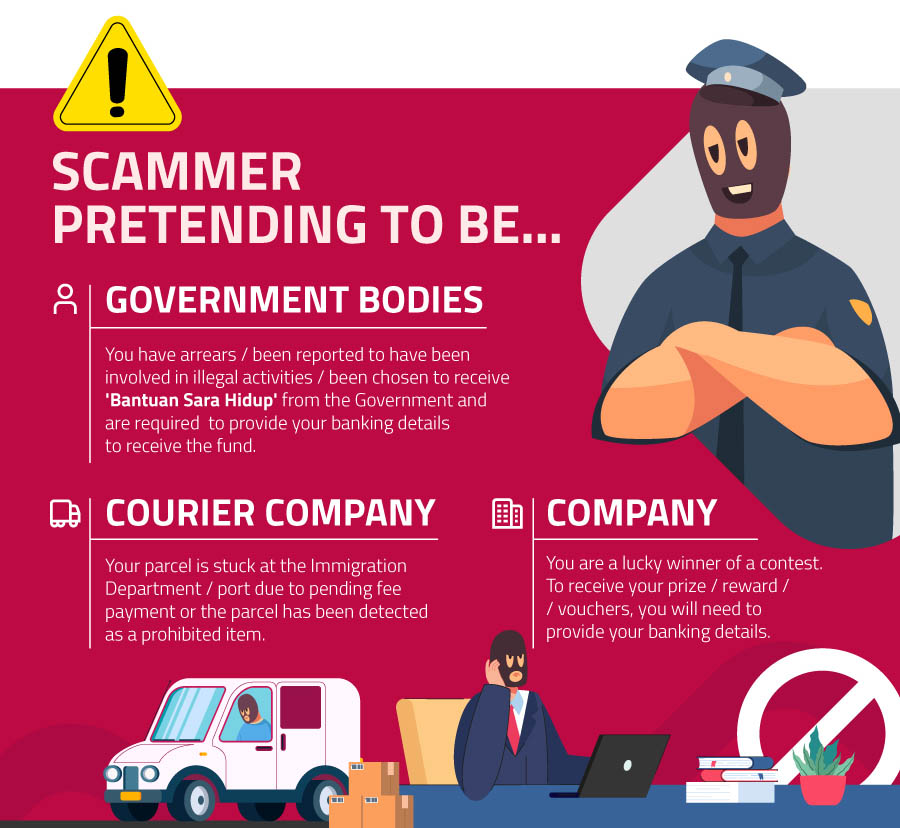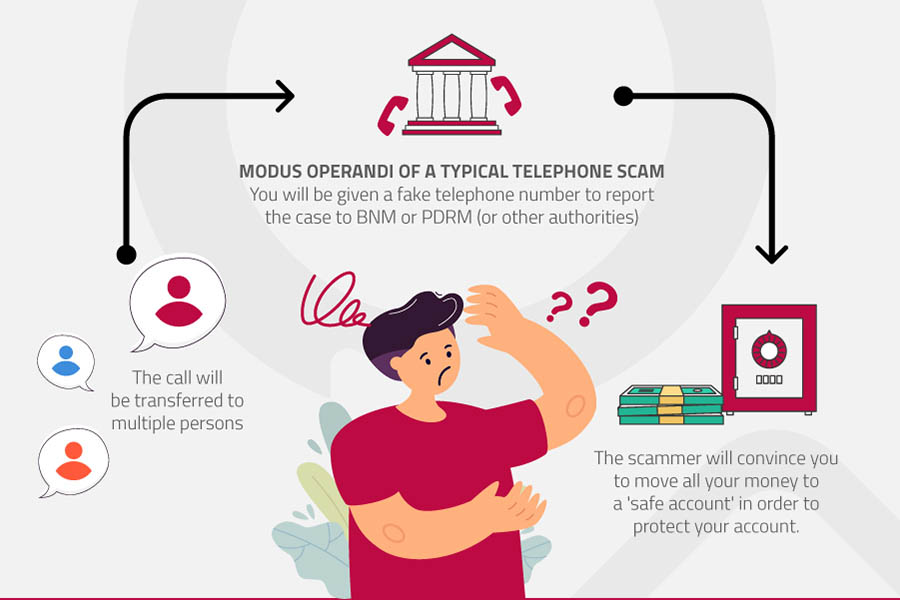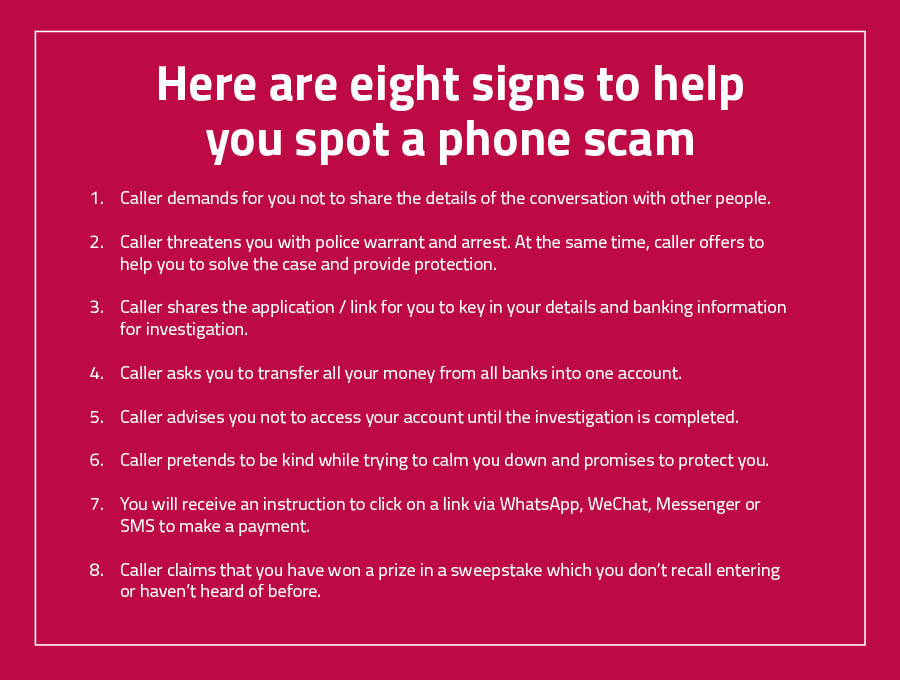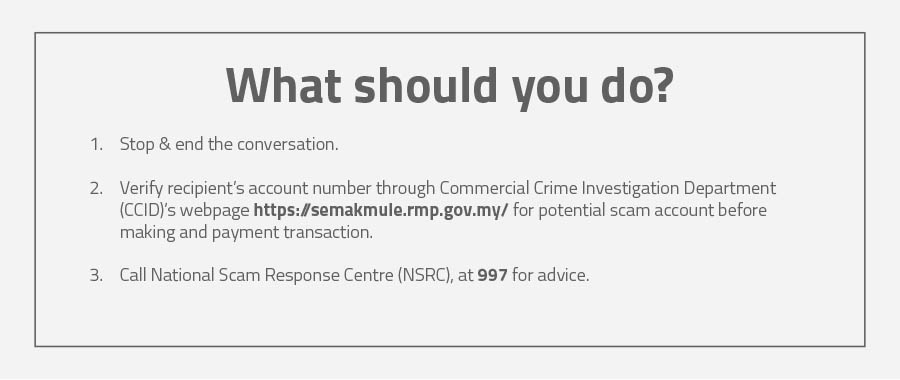 ---
---