DuitNow QR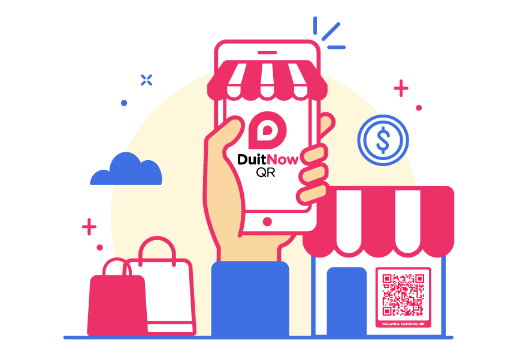 DuitNow QR is an easy and secured instant fund transfer service that allows you to make payments and receive funds with just a QR Code. DuitNow QR is Malaysia's National Standard Quick Response (QR) which was established by PayNet under the Bank Negara Malaysia (BNM) Interoperable Credit Transfer Framework (ICTF).
With DuitNow QR, you can scan a DuitNow QR code to pay to a merchant or transfer funds to another person. You can also receive money by selecting "Scan Me" in the scanning page, and present your DuitNow QR code for others to scan.
---
How does DuitNow QR different than other types of QR code?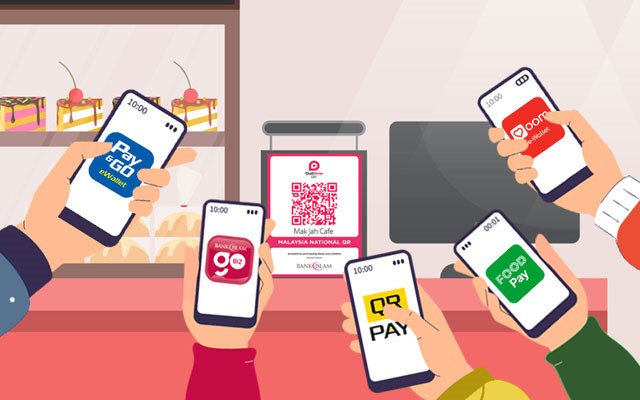 DuitNow QR has ability to work with other banks and eWallets in terms of scanning and accepting the QR code. For example, a restaurant is displaying a DuitNow QR code provided by Bank Islam. A customer can use any of the participating mobile banking app or eWallet to scan the QR code to pay.
---
How to use DuitNow QR at GO by Bank Islam Mobile Banking?
| | | |
| --- | --- | --- |
| Launch GO app and tap on Scan QR menu at the bottom | In the Scan & Pay page, you can scan any DuitNow QR code to pay and transfer funds | Tap on Scan Me to generate a DuitNow QR code for others to scan you |
List of services available for DuitNow QR
Scan other person's or merchant's DuitNow QR code to transfer funds or make a payment.
Generate a QR code to receive money.
---
DuitNow QR Daily Limit
| Functions | Daily Limit |
| --- | --- |
| Scan and pay to merchants | RM1,000.00 |
| Scan and transfer funds to other person | RM50,000.00 (shared limit with third party fund transfer limit) |
Click
here
for FAQs
Click
here
for Terms & Conditions –
Effective 14 August 2021
Click
here
for more info on DuitNow QR
Click
here
to view User Guide for DuitNow QR