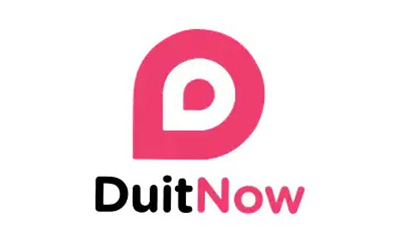 A simple way to transfer and receive money using Mobile Number or ID Number
---
What is DuitNow?
DuitNow is a new service that enables you to transfer funds to your recipient's DuitNow ID instead of their account number. You can register and transfer using DuitNow via Bank Islam Internet Banking.
Following IDs can be used for DuitNow registration:
Mobile Number (Local)
NRIC
Army or Police Number
Passport Number
Business Registration Number (only applicable for SSM registered businesses)
---
Benefits
Transfer anywhere, anytime, to anyone. All you need is their mobile number.
DuitNow is SAFE. Your data is secured and only accessible via Internet Banking.
You do not have to register to transfer money to mobile numbers. One-time registration is only required if you want to receive money addressed to your mobile number.
Confirmation of the recipient's name is required before you transfer monies.
---
Services
DuitNow ID (NAD)
DuitNow ID Maintenance – Change your DuitNow ID status from Active to Inactive or vice versa.
Transfer your DuitNow ID registered with other banks to Bank Islam.
DuitNow ID De-registration.
---
Fees & charges
| Services | Fees per transaction (in RM) |
| --- | --- |
| DuitNow ID (NAD) | Free |
| Switch DuitNow ID to Bank Islam | Free |
| DuitNow ID Maintenance | Free |
| Transfer RM5,000 and below | Free |
| Transfer above RM5,000 | Free |
---
Terms & Conditions
---
Frequently Asked Questions (FAQs)
---