GO Biz by Bank Islam
A mobile banking app offered by Bank Islam to Bank Islam individual and businesses that is targeted to SME/MSME customers. It allows merchants/sellers to manage their day to day business quickly and securely from their mobile devices.
GO Biz is equipped with DuitNow QR service capabilities that enables seller to receive payment nationwide by using a DuitNow QR code, also known as Malaysia's National QR code. As a seller, you are required to download the GO Biz App to use this service.
HOW DO I DOWNLOAD & REGISTER?
GO Biz by Bank Islam can be downloaded from either Google Play Store for Android user or App Store for iOS user. Once downloaded, you will need to perform an online registration by filling up below information.
ID Type
ID Number
Business Category
Business Type
Business Name
Business Description
Username
Password
Confirm Password
Email Address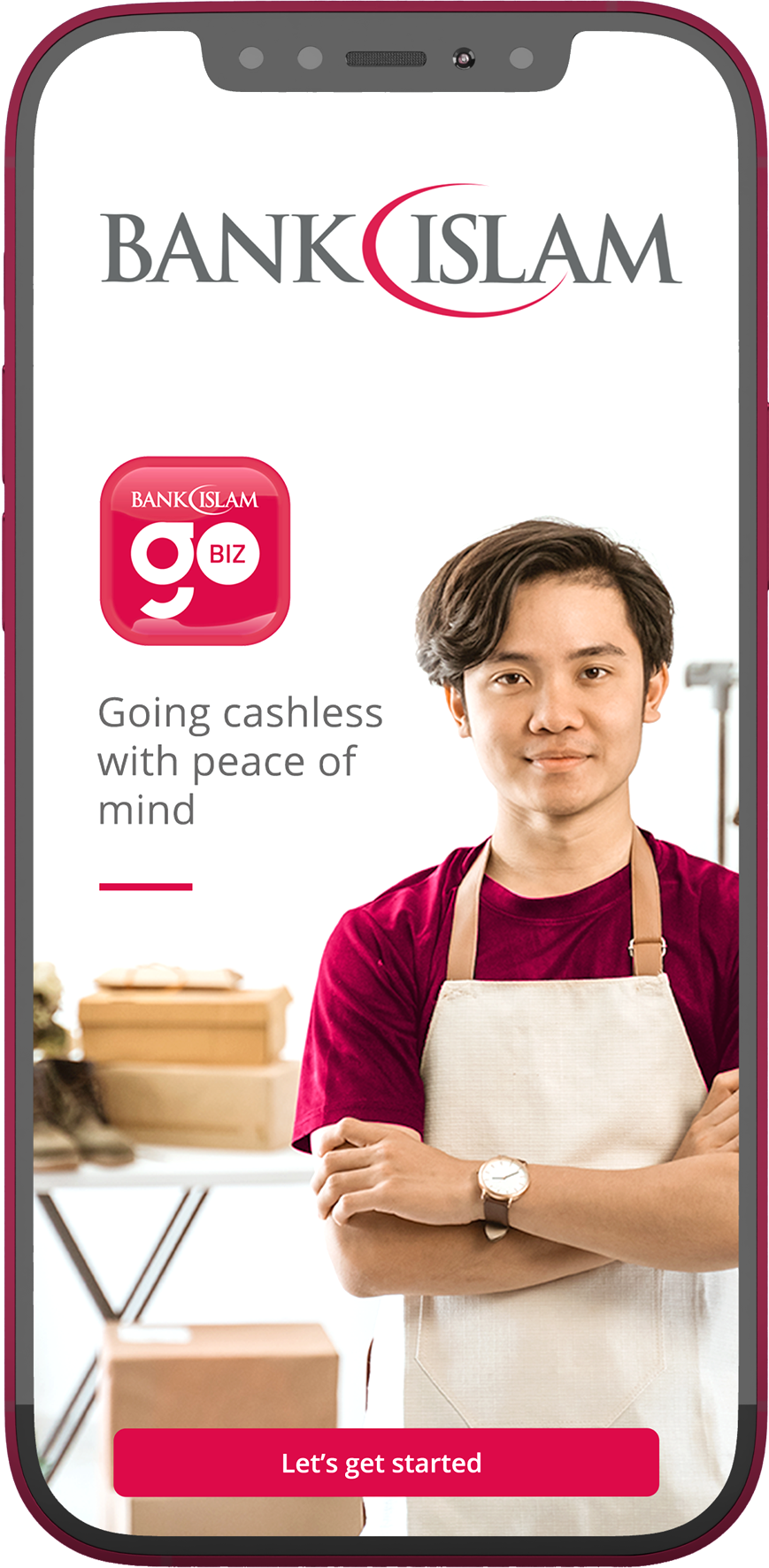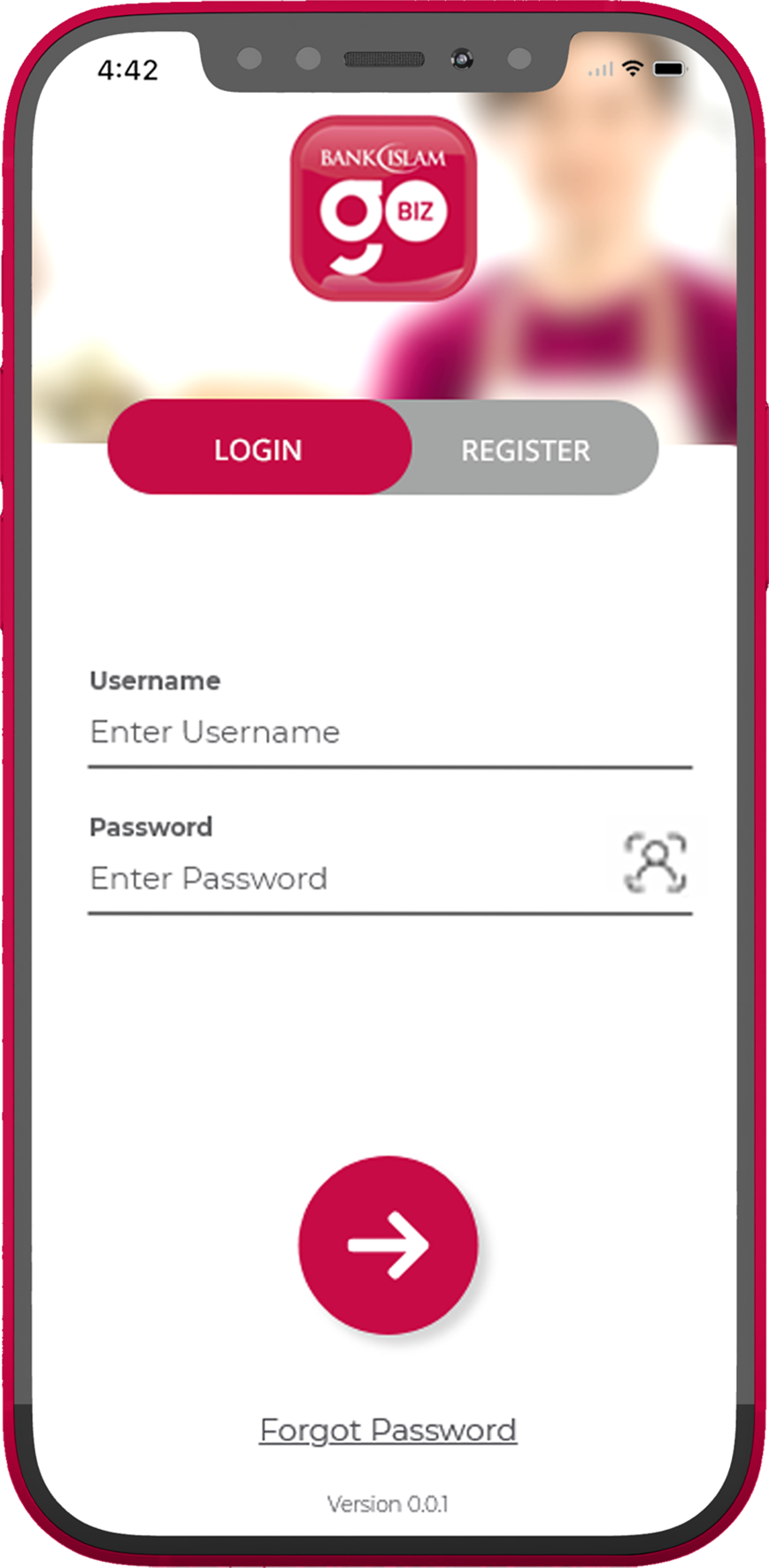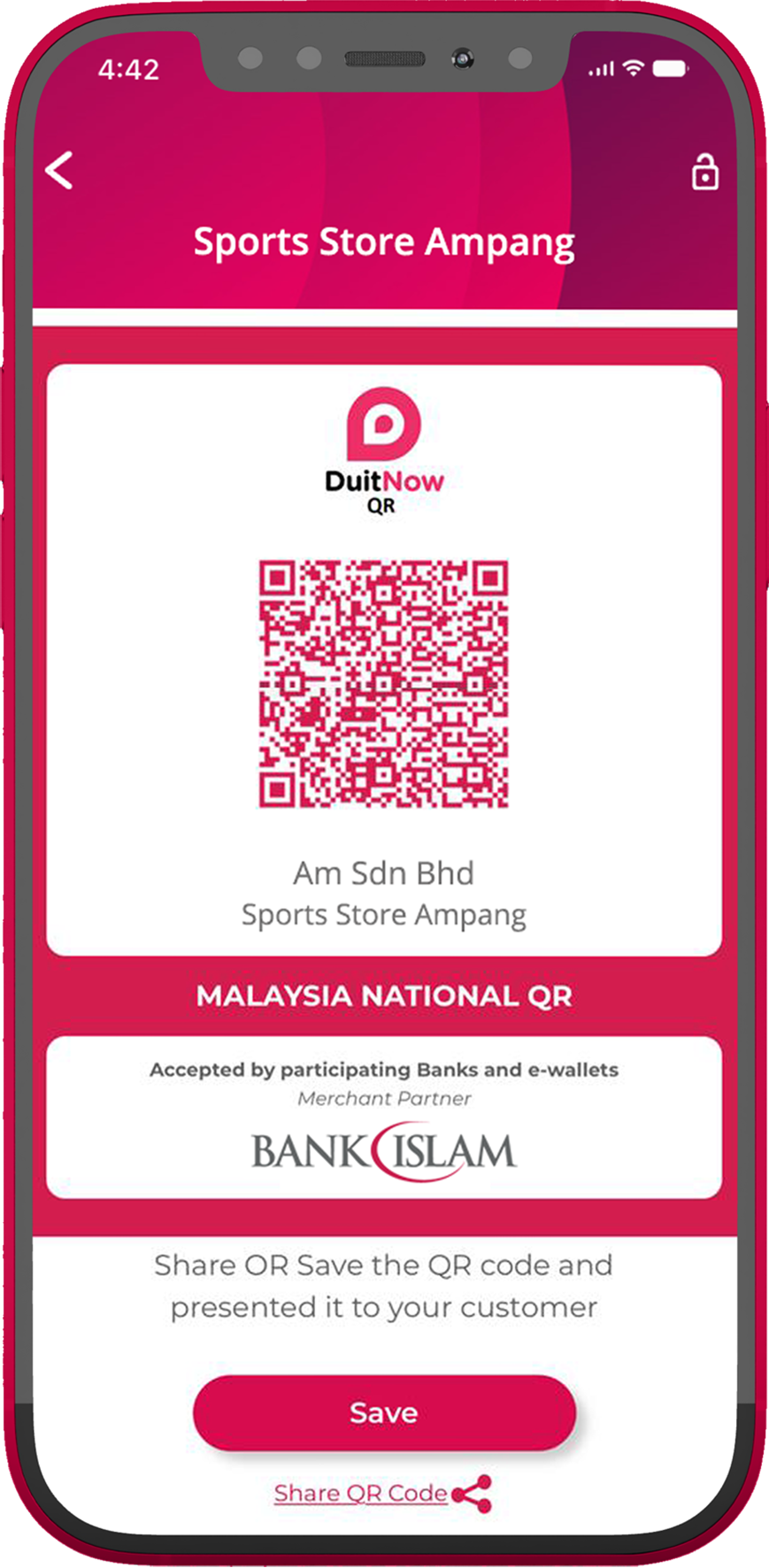 Download GO Biz by Bank Islam
Available via Play Store or App Store
Login via Password or Biometric
Login for manager and cashier
DuitNow QR
Receive payment easily from customer through QR code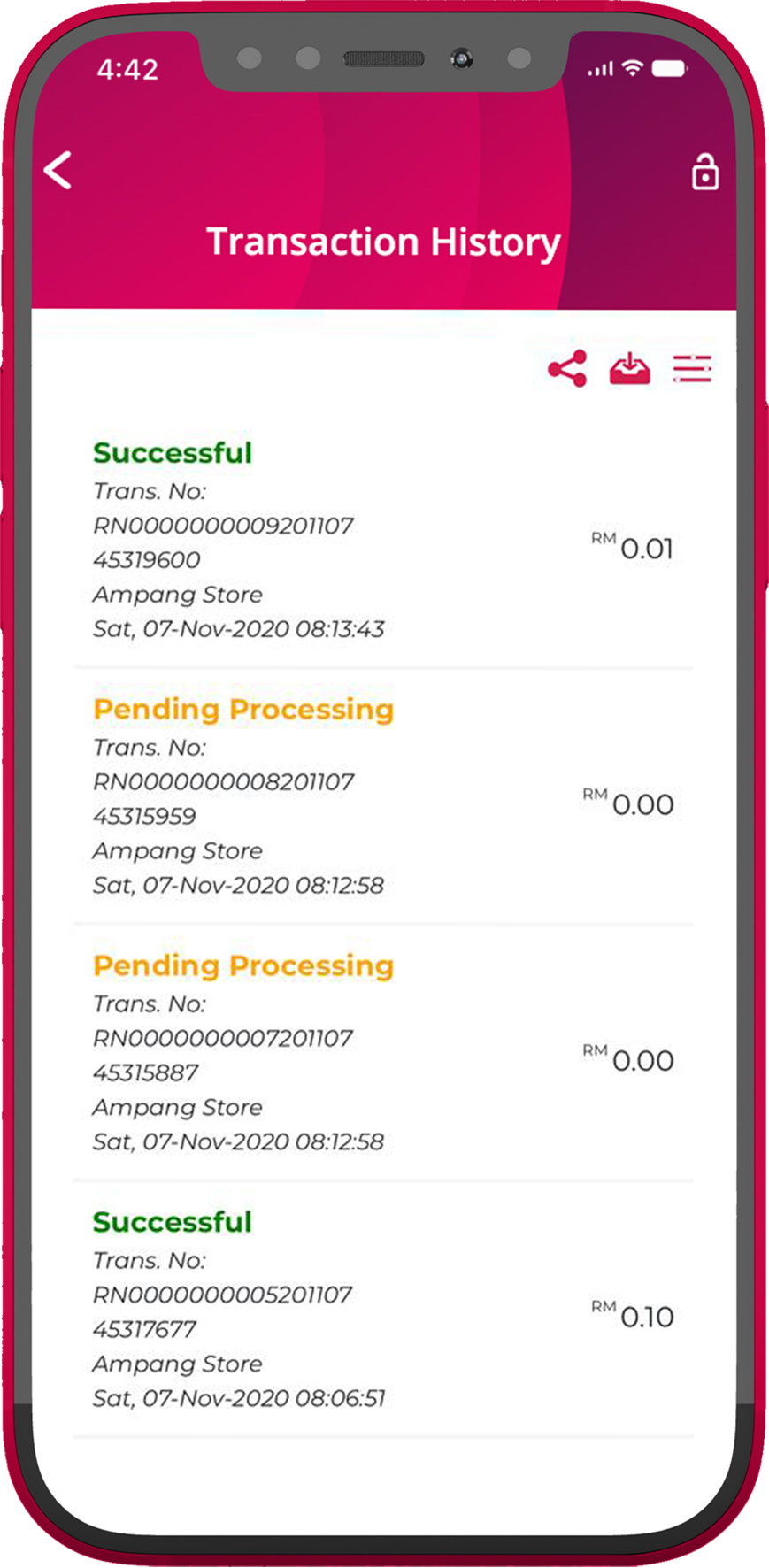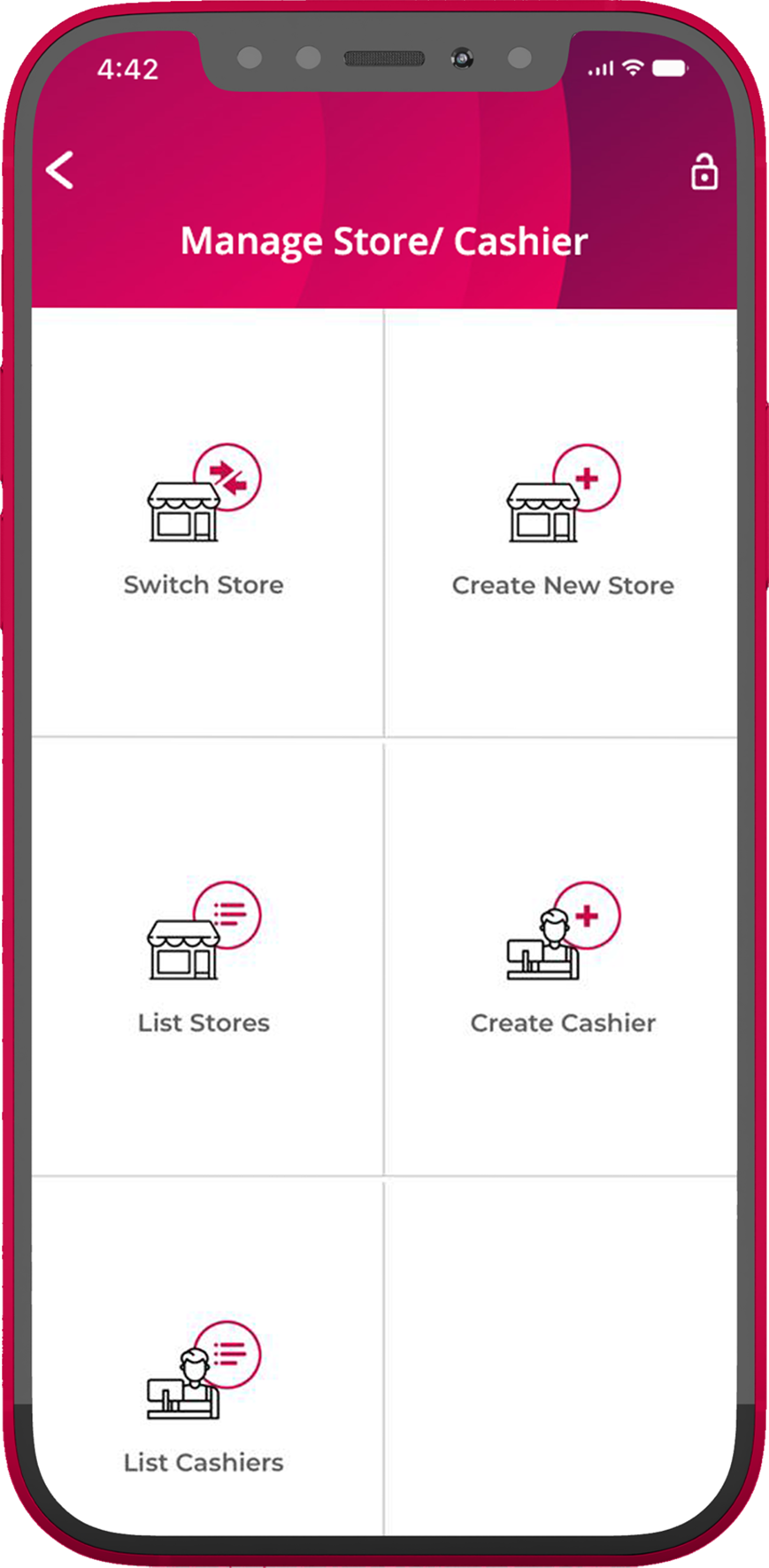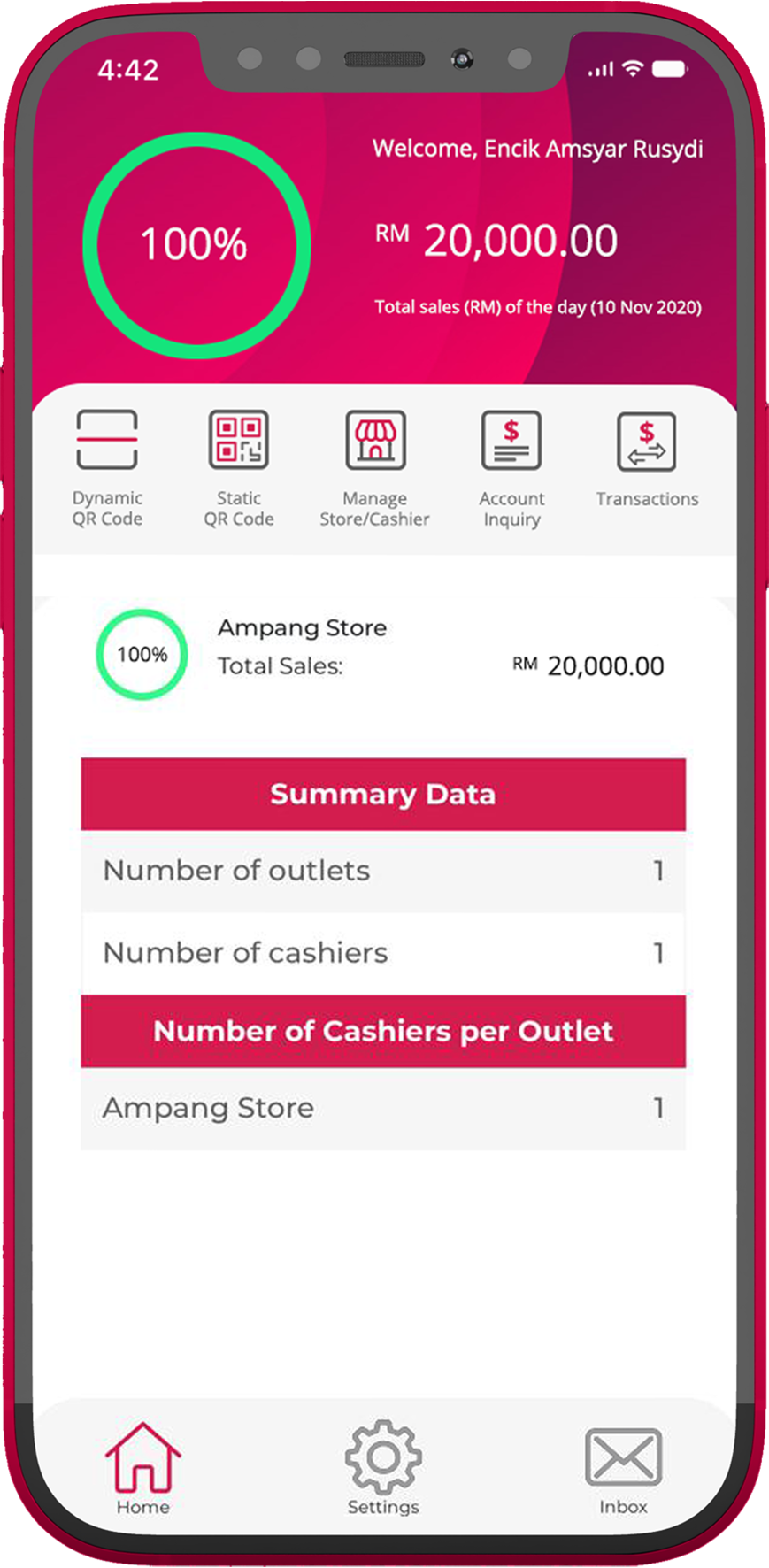 Check your Transaction History
Access transaction history whenever you want
Manage your Outlet Cashier
Create and edit profile for store outlet and cashier
Check your Sales Performance
View summary of sales performance at one glance
LIST OF SERVICES
1. View account details for Current Accounts/Savings Accounts that are tied to the merchants' stores.
2. View sales transaction history.
3. Generate Static and Dynamic QR Codes.
4. Outlet Management:
Switch Store Listing
Create New Store
List Stores
5. Account Management:
Update the list of Current Accounts/Savings Accounts that are tagged to the merchant profile.
6. Cashier Management:
Create Cashier
Update Cashier
Click here for FAQs
Click here for Terms & Conditions (Effective date 20 September 2022)